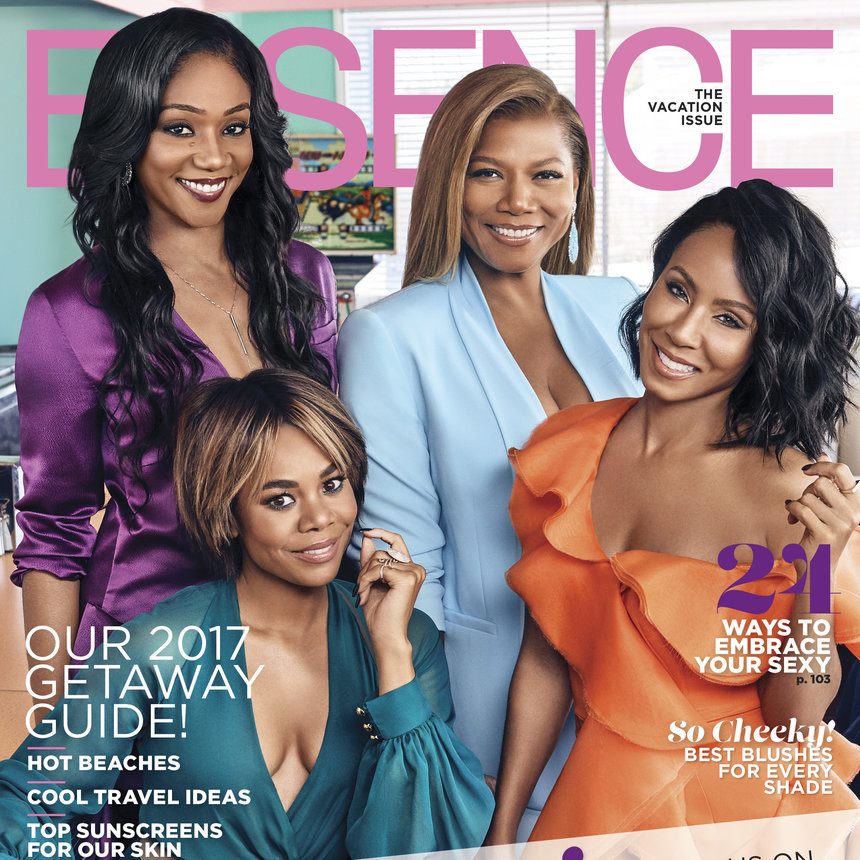 The cast of Hollywood film
Girls Trip, Jada Pinkett-Smith, Queen Latifah, Regina Hall and Tiffany Haddish
are the latest star to cover
Essence Magazine
's July 2017 issue.The
Will Packer
-produced comedy follows the group pf friends as they travel to New Orleans for the
Essence Festival
and needless to say, with a cast like this, the girls have the time of their lives.
"Because of our history in this country and how we've been labelled, I think we, as Black women, tend to be a little hard on ourselves," Jada Pinkett-Smith told Essence about letting go and having fun in the issue.
"That feeling of always having to be on point has prevented us from being expansive in how we see ourselves and how we allow ourselves to be entertained, but I think we're getting to a place where we're afforded the opportunity to kind of cut loose and see all the wonderful colors of who we are," she said.
"In this film we are flawed, funny, vulnerable and out of our minds! We go way over the top, just to remind people that it's comedy."